Foundational Estate Planning
As you start formulating a plan for the worst-case scenario for your family, or for years down the road, it's important to not forget about estate planning. Speaking to an Idaho estate planning lawyer and putting together official documents that dictate how your estate will be handled isn't just for wealthy individuals; this process is critical for everyone's future medical and financial decisions. Capital City Law can help walk you through our estate planning services and can help ensure a final plan is created for when you or a loved one passes away.
Learn more about this type of documentation below and contact us with any questions!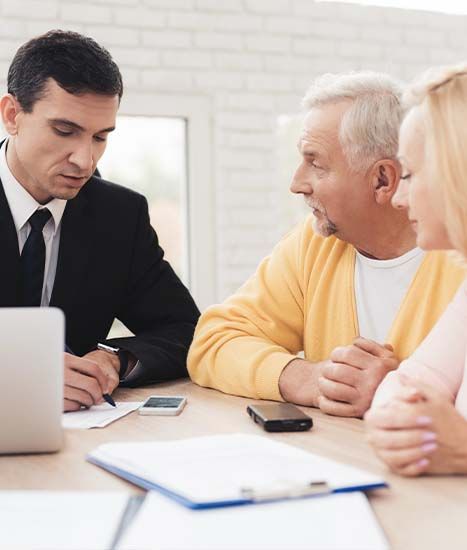 Why Boise Families Need an Idaho Estate Planning Lawyer
What's important to understand is how estate planning is a critical step in ensuring your assets are protected and that your family is taken care of after your death. Speaking with a Capital City Law estate planning lawyer is essential regardless of your age or background, as this process involves the creation of several important documents. The best way to ensure your and your family's wishes are carried out in the event of an unexpected death or incapacity is to seek estate planning services.
What Estate Planning Services Cover
While an Idaho estate planning lawyer can help you determine what documents are necessary for your particular situation, a few documents are typically drawn up during this process. Estate planning services include the creation of your:
Last Will and Testament: A plan which details how exactly your assets will be distributed after your death. Without this document, assets will be distributed by the State of Idaho.

Power of Attorney: This document gives a family member or trusted individual the power to make decisions on your behalf.

Trusts: A trust is designed to control how your assets are passed onto your children or other family members and allow you to avoid the probate process.
Benefits of Working With an Estate Planning Lawyer
An Idaho state planning lawyer specializes in helping individuals and families create an estate plan that meets their individual needs and goals. You can also receive expert guidance on how to best protect assets, minimize taxes, provide for the care of minor children and other dependents, and navigate the probate process. Capital City Law can provide legal advice and assistance to help ensure that the wishes of the estate are fulfilled.

Contact Capital City Law Today
Protect your future and invest in estate planning services with Capital City Law! Contact our team today for assistance in putting together these important legal documents.