The probate process after a person's death can be complicated and time-consuming. It's important to invest time and energy into estate planning to make going through these steps much easier. Our Capital City Law firm in Idaho can assist with not only estate planning, but also with explaining what goes into estate administration. Our probate legal services are designed to make distributing assets after a loved one's death and getting legal documents in order easier to navigate.
Let us help you during this time and contact us today for more information about our estate planning services.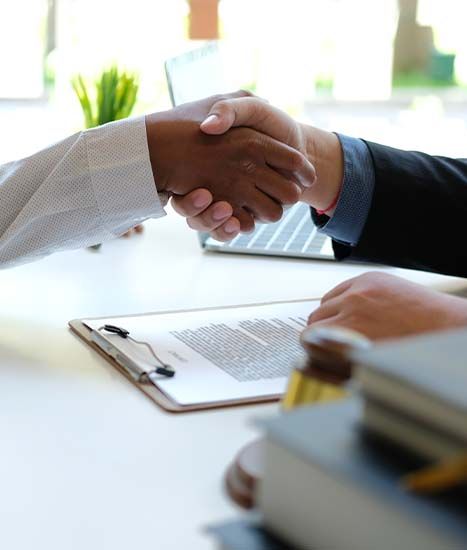 What are Probate Services in Estate Planning
Probate legal services are designed to manage the legal and financial affairs of an individual after their death and commonly include estate planning, probate services, and estate administration. While estate planning involves arranging the distribution of assets after one's death, probate services involve the management, administration, and distribution of assets according to the decedent's will and instructions. Essentially, our Capital City Law probate services are designed to execute the instructions created during the estate planning process.
Inside the Probate & Estate Administration Process
After the estate planning stage, a Capital City Law probate services provider will ensure all legal requirements are met and that the estate is administered in accordance with the wishes of the deceased. Our team will also be responsible for filing the necessary documents and obtaining court approval. Once the estate is approved, the estate administration process begins, which includes gathering and distributing the assets, paying any taxes and debts, and making sure all final wishes are honored. Let us help you work through this emotional and difficult process!
Benefits of Seeking Legal Probate Services
A Capital City Law lawyer in Idaho can be immensely helpful during the probate process. Our legal professionals can help with filing necessary documents with the court, representing your interests in court proceedings, and ensuring that your estate is properly structured and administered promptly. We understand how difficult it is to handle legal matters during this emotionally taxing time — let us help guide you so your loved one's last wishes are followed to a tee.

Contact Capital City Law Today
Ensure your family member's or loved one's last wishes are respected and their assets are taken care of with Capital City Law. Contact us for probate services and estate administration now!